Profiles
Heather
Hi, I'm Heather and I'm a grateful recovering alcoholic.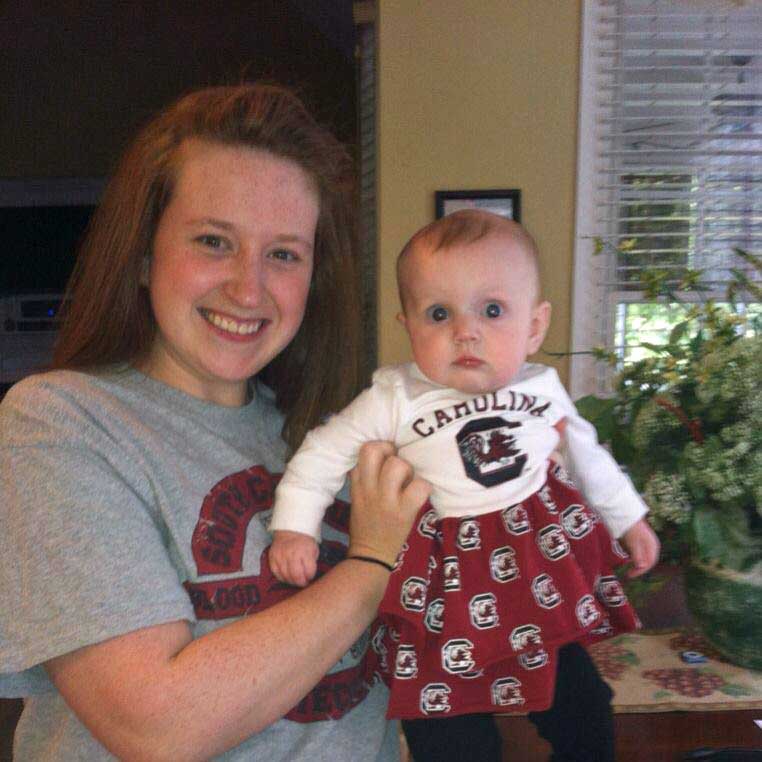 I began drinking when I was 17 years old. I quickly discovered that I gained confidence in myself. I was no longer the awkward shy girl. By the time I was 21, my life was quickly spiraling out of control. I turned to alcohol to ease stress and pain. I drank more to try and drown out the shame of who I had become. I believed in God. I knew He loved all of His children, but I could not understand why He could possibly love someone as worthless as me. Why would He love me? I didn't love me.
Shalom taught me that Jesus loves me unconditionally. He forgives me for everything I have ever done. My past is forgiven. My relationship with Jesus was restored, but it was only just the beginning. I was still an alcoholic. I still wanted to drink. I prayed every night for my alcoholism to go away. I knew I was an alcoholic but I did not want to accept it. I became angry with God. How could He allow something so horrible happen to someone He loved?
I soon learned that my alcoholism is a gift. Sounds crazy right? But it is a gift. This whole time, God was at work within me. I have learned so much about myself and grown so much closer to God. My struggles made me look to God for answers which have strengthened my relationship with Him. Through my anger and tears, I've been molded into a beautiful child of God. He showed me the light inside of me and how to shine. He helped me accept my alcoholism. He turned my anger into love, my fears and worries into faith and hope. I no longer worry anymore because I know God has a perfect plan for me. I'm at peace with myself and the world around me.
Jesus saved me. He never gave up on me. He continued knocking on the door of my heart and I finally let Him in. Not only has Jesus freed me from the bondage of alcohol, He has blessed me with a wonderful husband and a beautiful precious little baby girl. There is a light at the end of the tunnel. That light is Jesus.
Cheri
Shalom Center helped change everything.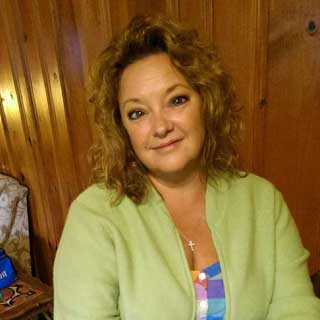 I entered Shalom Center in January 2009. I'd been an addict for almost 20 years. Because of the choices I made through my addiction, I lost everything; jobs, house, friends, and eventually even my children. As my drug use escalated, so did my jail trips, even to the point of being sent to prison. I knew this isn't how I wanted to spend the rest of my life, but I didn't know where to turn, or even how to live a sober life. I only knew I couldn't do it alone.
Shalom Center helped change everything. I began to learn, that through Christ, and the amazing staff at the center, I didn't have to do it alone. On Oct 3, 2013, God and I celebrated 5 years drug free!
I'll forever be grateful for my time spent at Shalom, and for each and every person on staff or volunteers. God has restored as He promised! I can now be the mother, daughter, sister and friend that God is molding me to be. Thank you for all you do, and may God continue to bless this ministry.
Melissa
My story is like a lot of people's stories.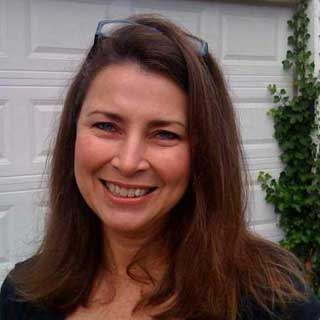 When I was a teen my parents went through an ugly divorce that turned into fighting in the courts and lasted for about 3 years. My brother and I were left to our own devices. We stayed out all hours of the night because everyone was fighting, no one held us accountable and we didn't want to go home and listen to all the drama.
We hung out with other kids that were also out late hours of the night and morning. And usually these kids had no accountability at home. We became the kids your parents didn't want you to hang around. We became involved with older people who supplied us with alcohol, pot, speed, whatever.
Eventually my brother changed his life, settled down, went to school, got married, and had a family – but I kept going. I was angry, resentful and bitter at my parents, at church people and society as a whole. I felt like I got a raw deal and others needed to own up to their mistakes and somebody needed to pay.
I became an alcoholic, then a drug addict and eventually a needle user. I looked and felt like a walking zombie. In order to use my drugs, I chose to be homeless, walk the streets and sleep anywhere.
Years passed by like a fog until around 6 years ago, I entered my last treatment facility. It wasn't a "work program" like many other non-profit facilities that are 30 to 60 days and residents "dry-out" while working and counting the days as they pass. Don't get me wrong. The 30 to 60 day facilities are a great place to get a foothold or begin the process of thinking more clearly about what you're doing to your body, to your family, and asking the central questions: Why am I still here? Does God really exist? Is He really so mean as I've thought all these years? I can't follow all those rules, and doggone-it what does He want from me?
This last facility (Shalom) was a long-term structured schedule of programs such as Codependency Classes, one-on-one counseling, Christian psychologists, Conflict Resolution classes, in-depth theological Bible Study and AA. There were skills, hobby and health-care workshops such as gardening, painting and aerobic exercise. We learned to have boundaries and care for ourselves mentally, emotionally, spiritually and physically. We learned the truth about God, ourselves, and our relationships with other things, other people and the society in which we live.
When I knew for real in my heart that God loved me, then I no longer had to fear failing Him, God and I both gave me permission to fail and courage to step out of my shell. I didn't have to control or fear other people or their opinions anymore.
The knowledge and skills I gained were invaluable to me. I wanted to pass it on. I decided to stay and take a position offered to me at this non-profit organization. I was there 3 years.
Then I moved home to Spartanburg and took a job at Lowe's. It was okay, but my heart is with people who struggle with problems. Life is hard. We need each other. Soon I put in an application with a large non-profit here in Spartanburg. I didn't feel I had the credentials but a month later they called me. I found myself working as support for people with disabilities, special needs and mental illness.
Sometimes when I take my individuals on a community outing, I see the way some people look at them as if they don't belong out in society, but rather locked up somewhere, so that no one has to be exposed to any undesirable physical or mental defects. This makes me feel mad inside, then it just breaks my heart a little, and then God reminds me of a time when I used to pridefully look at people with disabilities, special needs and mental illness in the same way. And I think to myself, God said in 1 Cor. 1:27, that He "…chose the foolish things of the world to shame the wise; He chose the weak things of the world to shame the strong.
These individuals have become like my own family. They have taught me so much, including sign language! How blessed I am today.
I like to keep focused on the big picture and my daily purpose: the quality of life of the individuals I serve, gratitude for the Human Service programs we have today, and a grateful heart for being a part of something bigger. I'm not perfect. I have my days of frustration, but it's still better than where I used to be in this world.
My hearts desire is to continue advocating for these individual's, their future and for the betterment of our society, our world and our changing worldviews. Also, God opened an unexpected totally surprising door: This is my first week in training as the new supervisor for two facilities. It's terrifying, stressful and exciting all at the same time."